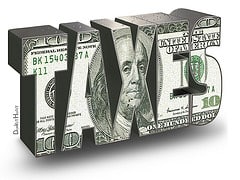 Spouses who communicate and share in the finances and obligations of the relationship expect to also share in each other's tax debts. When you file jointly, for example, the IRSa and the New York Tax Department treat you as a single taxpayer. Any refund that is due is not apportioned. Consequently, any offset on a tax is not apportioned between the couple either.
An exception is if after filing jointly and the debt is seen as the sole responsibility of one of the spouses, it remains his or her responsibility and the other spouse can take steps to obtain relief if held liable for the spouse's tax debt.
Types of Relief
In New York, you can obtain 3 types of relief:
Innocent spouse relief
Separation of liability
Equitable relief
Innocent Spouse Relief
If you wish to avoid liability for your spouse's tax debt, you need to file form IT-285, Request for Innocent Spouse Relief, Equitable Relief, and Separation of Liability regarding relief for the tax years after January 1, 1999. You should file this form within 2 years after being notified of an income tax liability for which your spouse should have the sole responsibility. This includes the state issuing an asset levy.
Before you can qualify for innocent spouse relief, all the following has to apply:
You and your spouse filed jointly in the year for which you are seeking relief
There is an understatement on your returns because of your spouse's error
You were unaware of the understatement error when you signed the return or could not have reasonably known of it
It would be unfair to you if you were held liable
The Tax Department will look to see if you significantly benefitted at all from the failure to report all the income. For instance, if your spouse used her gambling winnings that were partially unreported and bought you a new car in cash, it is unlikely you were unaware of the origin of the money and that it should have been reported. If some of the earnings were listed, you are liable for that portion for which you received a significant benefit–the car.
It is possible that you could only be held partially responsible if you should knew or should have reasonably known about a portion of the understatement.
If you do file for Innocent Spouse Relief, the New York Tax Department has to contact your spouse if you filed a joint return and notify him or her that you filed for either innocent spouse relief, separation of liability or equitable relief.
Should you have received innocent spouse relief from the IRS and it pertains to erroneous items of your spouse for the same tax year for which you are applying to for state relief, you automatically qualify for that relief for New York State tax purposes.
You must attach to the IT-285 a copy of federal Form 8857, Request for Innocent Spouse Relief and the final determination from the IRS.
Separation of Liability
You can apply for this relief to separate out the liability for which you are responsible. You qualify if a joint return was filed on or after January 1, 1999, you filed Form IT-285, and:
You are divorced or legally separated
You were not a member of the same household as your spouse
You did not transfer property to avoid payment of a tax
You did not have actual knowledge of any erroneous item that is the subject of the alleged deficiency
You may be able to obtain partial relief for any unreported or understated items of which you were reasonably unaware.
Equitable Relief
The Tax Department automatically determines if you qualify for relief from liability for any underpayment or understatement of tax if you are denied innocent spouse relief or separation of liability.
You or your spouse must not have fraudulently transferred assets to each other or to avoid payment of a tax. Also, you must not have paid the tax. Considering all the circumstances, the Tax Department must determine that it would not be fair to hold you liable for the underpayment.
Some factors that the Tax Department considers is:
You are divorced or widowed
You would suffer a financial hardship if you are held liable
You suffered domestic abuse
There was no reason why you should have known about the underpayment or understatement
You did not receive a significant benefit from the unpaid tax
Consult a New York Tax Attorney
If you feel that you are paying for a tax debt that your spouse was solely responsible for and you acted reasonably and honestly in all your dealings with her and your tax obligations, seek the advice of Diana Revzin, NY tax attorney on how you can get relief.