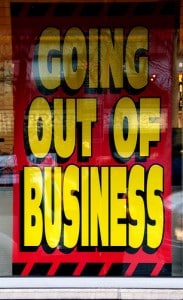 Individuals and married couples who are owners of small to medium-sized businesses in New York City have a special option available for small business bankruptcy that can help save their businesses or assets. Chapter 13 Bankruptcy is available to those who have assets and income and who want to try to salvage their business or home by reworking their debt load. Payment plans are spread over a five year period and creditors can offer better terms, like lower or no interest, to help make the plan work.
Benefits of Chapter 13
This option allows management of debt without having to liquidate or return assets.
Creditors receive full payment, but they may not get the same interest profits.
Creditors must confirm and accept the plan.
Payments are made to a plan Trustee, and that Trustee then makes distribution of funds to creditors.
Collection efforts cease and no new interest may be charged.
Debtors do not deal directly with creditors.
Discharge of remaining debt at the end of the plan.
Length of plan, either 36 or 60 months, is based on household income.
Chapter 13 Payment Plans
Your bankruptcy attorney will work with you and creditors to create your payment plan. This plan must be accepted by the district court, which will supervise the process until the plan ends. All parties must meet plan requirements and terms, or it could be dismissed by the court. If the debtor cannot do this, the entire case could be dismissed.
Chapter 13 Bankruptcy is available to those who do not qualify for Chapter 7. Debts are not eliminated under this plan, but they are paid on a more affordable basis. Debts may not be repaid in full, and any debt remaining when the plan ends is eliminated. Creditors are likely to obtain at least half the amount owed to them under Chapter 13. Most plans are spread over a three to five year period of time.
Filing under Chapter 13 is a way to retain assets that might have been lost under Chapter 7 Bankruptcy. Another benefit to having this longer repayment period is that you may also be able to find increased income during that time to help repay the debt load and pay for other expenses.
Qualifications for Chapter 13 Bankruptcy
Employment or other regular income.
Income is sufficient to pay for regular expenses plus repayment of the debt under your plan
Be an individual or married couple but not other business entity. Married couples are allowed to include their business debts.
Debt must be within limits for secured ($1,010,650) and unsecured ($336,900) debt.
Income tax filings, child support and alimony must be current.
No prior bankruptcy dismissal or discharge.
Have not filed Chapter 7 discharge in the last 4 years.
You cannot discharge taxes owed or student loan debt.
New York City Bankruptcy Attorney
Your attorney will help you to understand and work your way through this complicated process. They will draw up all the legal documents needed to file properly for Chapter 13 Bankruptcy. If you have problems with creditor harassment, your attorney will take steps to see that those problems stop, because once you file for bankruptcy, creditors are no longer allowed to do collection procedures.
Expect to pay your bankruptcy and debt attorney at the beginning of this process; having debt problems puts you into the higher risk category for obtaining credit. By the time your repayment plan has ended, you may have managed debts well enough that your credit history will show some improvement. You will likely receive new credit offers following your bankruptcy, because creditors understand that you will not be allowed to go bankrupt again for several years thereafter.
Running a successful business does not always happen without bumps in the road along the way. When bills and old debts pile up and make living difficult, remember there are ways to salvage both your business operations and your assets. End collection efforts by having your New York City bankruptcy and tax lawyer file Chapter 13 Bankruptcy for you. Get a fresh start and a great opportunity to try again with lower costs to make that business as successful as you dreamed about in the beginning.
Chapter 13 Bankruptcy is an important option that individuals and owners of small to medium size businesses can use to get a fresh start and deal with creditors to end debt. Call your New York City bankruptcy attorney today to determine if this is the best solution for your debt problems.